Fidelity Investments files three metaverse trademark applications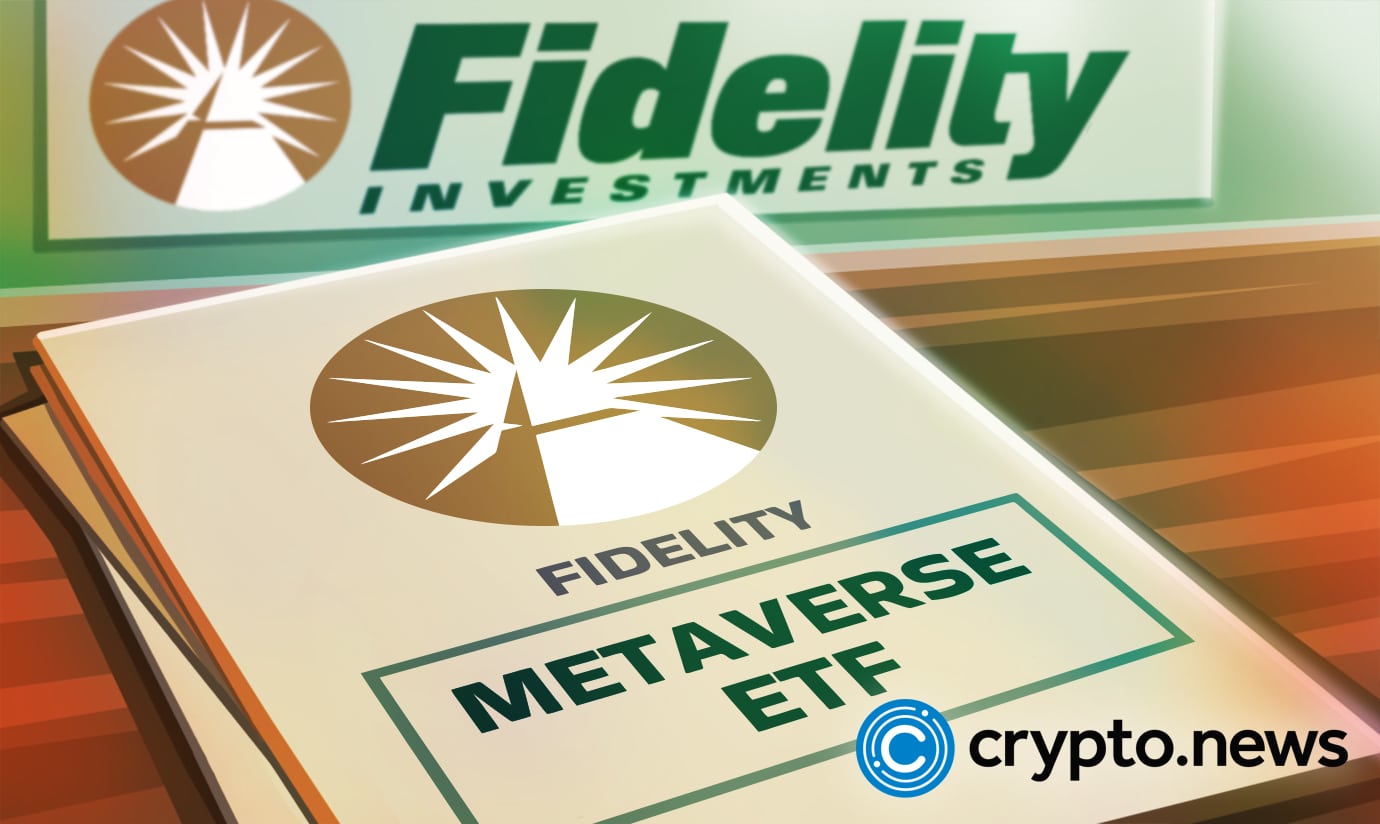 According to a tweet by licensed attorney Mike Kondoudis, Fidelity Investments has announced their foray into the metaverse by filing trademark applications. The trademark applications by the $4.2 trillion asset manager were made to the US Patent and Trademark Office (USPTO).
Reports suggest the startup intends to provide its traditional services through alternative realities. The new filing targets NFTs, NFT marketplaces, Virtual Real estate investing, cryptocurrency trading, and general metaverse investment services. These are just a few services the investment advising firm intends to offer. 
Fidelity has outlined its plans to offer educational services within the metaverse by offering workshops, seminars, classes, and digital-space conferences. Some of this educational info will also help vastly in investing and marketing financial services.
The foray into web3 also targets NFTs, with Fidelity Investments' filing indicating a possible launch of an online marketplace for such media. However, Fidelity did not share further details concerning their plans for NFTs. 
Fidelity's push into digital assets
The investment manager has been among the fastest firms at adopting digital assets. In one of its early moves, Fidelity Investments announced plans to provide BTC investment options in 401(k) programs this year.
Three senators, Elizabeth Warren, Tina Smith, and Richard Durbin, advised Fidelity to reconsider its Bitcoin retirement product move. The letter cited that the volatile, tumultuous and chaotic nature of crypto assets is a problem. However, despite its interest in crypto, the firm is reportedly calling for stronger regulations on virtual currencies.
Fidelity Investments made another move towards crypto adoption by offering commission-free retail crypto trading accounts this November. Earlier in Q4 2022, reports suggested that Fidelity Investments was expanding its crypto team by hiring 100 more personnel. Furthermore, there was some speculation that the asset manager began offering ETH trading options for institutional traders.
As they apply for the new trademarks, Fidelity Investments continues reiterating that they prioritize customer protection and operational excellence. The trademark applications indicate that this investment fund was not largely spooked by the long crypto bear market in 2022 and even the implosion of a crypto exchange. 
Follow Us on Google News
#Fidelity #Investments #files #metaverse #trademark #applications